The One Amazon eBook Sales Tool You Need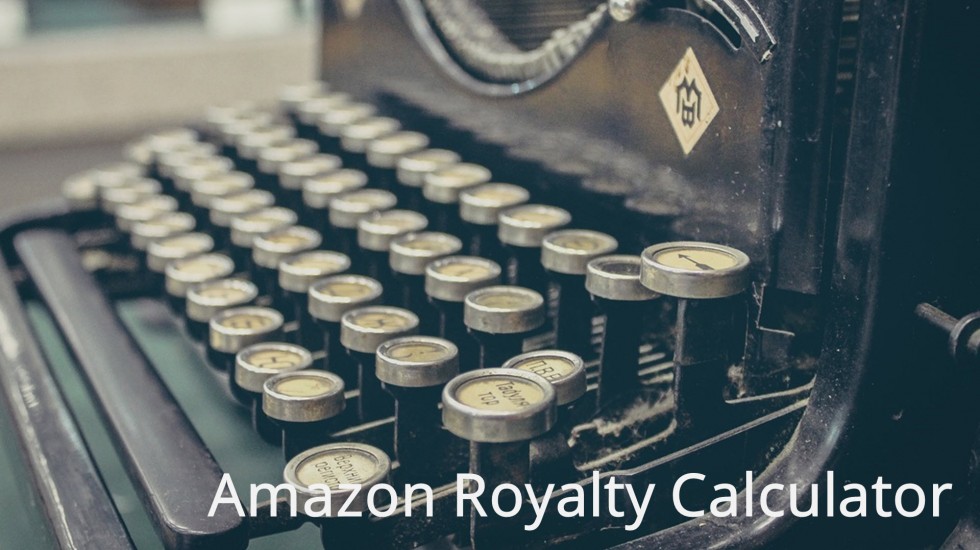 Pricing your book is difficult. Trying to make sense of Amazon's page on royalties is even tougher.
The common perception is that Amazon offers two royalty licenses, 35% and 70%, when in fact they offer eight (8!) — many without royalty.
To help, we at Everything's Temporary have created an Amazon eBook sales calculator.
This easy to use Excel calculator allows you to compare different pricing models to give you the ability to make informed decisions about pricing. We are offering this tool at no cost (it's free!). The link to download it is at the end of this post.

Step 1: complete the drop-downs in the green fields with information regarding the site and your book. Start with the site (Amazon.com, etc.)

When done, it might look something like this:
Step 2: The tool will automatically calculate your total royalty, the rate per book, and how Amazon arrives at that rate.

Step 3: However, this may not be your best rate. Compare the other potential royalty rates per eBook.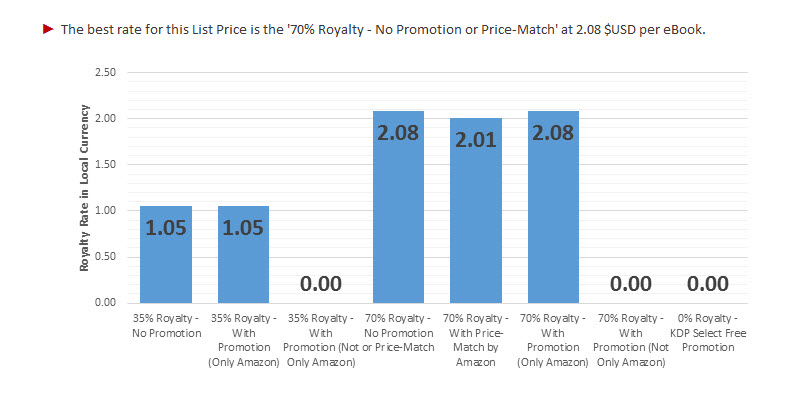 Step 4: You may also want to change the price of your eBook. Step 4 shows you the 35% rate vs. the 70% rate across potential price points. In yellow, you'll see where you've priced your book 'now'.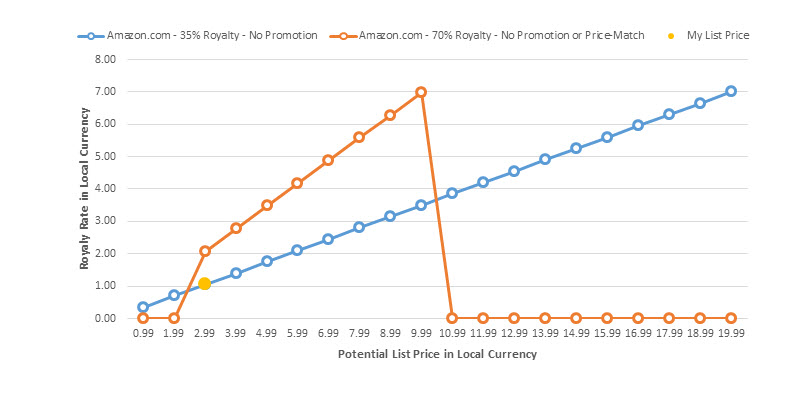 Don't worry: the step-by-step instructions are also available in the calculator. Version 1.0 of the Amazon eBook Sales Calculator is configured for Amazon.com, -.ca, -.co.uk, and the Euro zone. In future versions, we'll have the rest of Amazon's sites available. We also hope to develop more tools like this one for other platforms.
Click here and download it now!
Go ahead, plug in your eBook and see your pricing options. Tell us what you learned in the comments below.
The following two tabs change content below.
Andrew has worked in sales and management for more than a decade. His favorite books include Star Wars "Hier to the Empire" trilogy by Timothy Zahn, "Raw Shark Texts" by Stephen Hall, "7 Habits of Highly Effective People" by Stephen Covey, and "Paris 1919" by Margaret Macmillan. "No plan survives first contact" - paraphrased from Helmuth von Moltke.
Latest posts by Andrew Gaudet (see all)
3 responses to "The One Amazon eBook Sales Tool You Need"