Places as Characters Part III: Schloss Ehrenbreitstein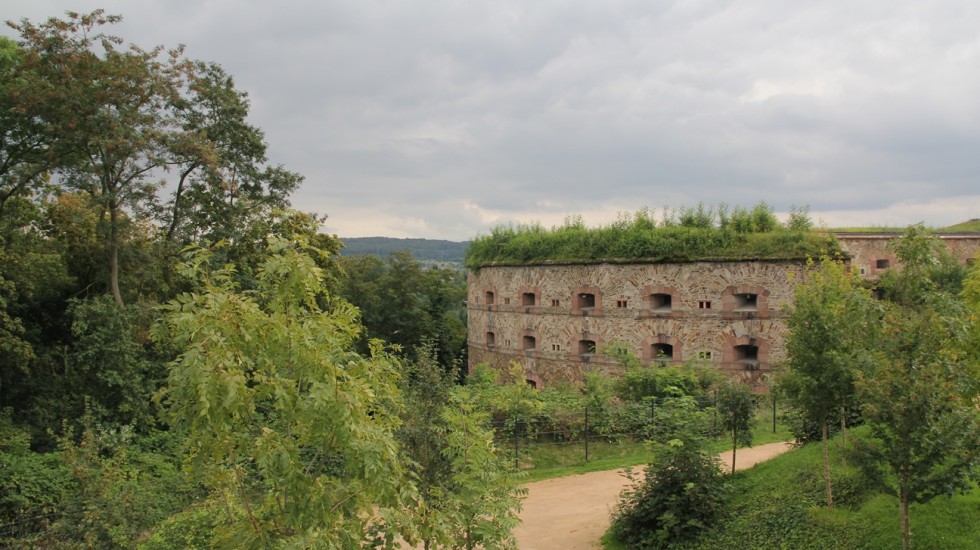 During my vacation at the end of last summer, I visited several places that I intended to use as inspiration for a prison, one of the main locations in No Escape, Book 2 in The Book of Eve Series. Today marks the third and final installment, but if you wanted to read the other posts, you can find them here: Part I: Coudenberg Palace and Part II: The Tate.
Schloss Ehrenbreitstien is a fortress built on top of a mountain. You can find it across the Rhine from Koblenz (a German city). Initially built as a small Roman fortification, over time it became a formidable structure that provided protection against invaders.
It is possible to access the fortress via cable cars, which carry you up and over the river, and drop you off right at the exhibitor's entrance. For those of you who aren't afraid of heights, I'm told this is a very enjoyable experience.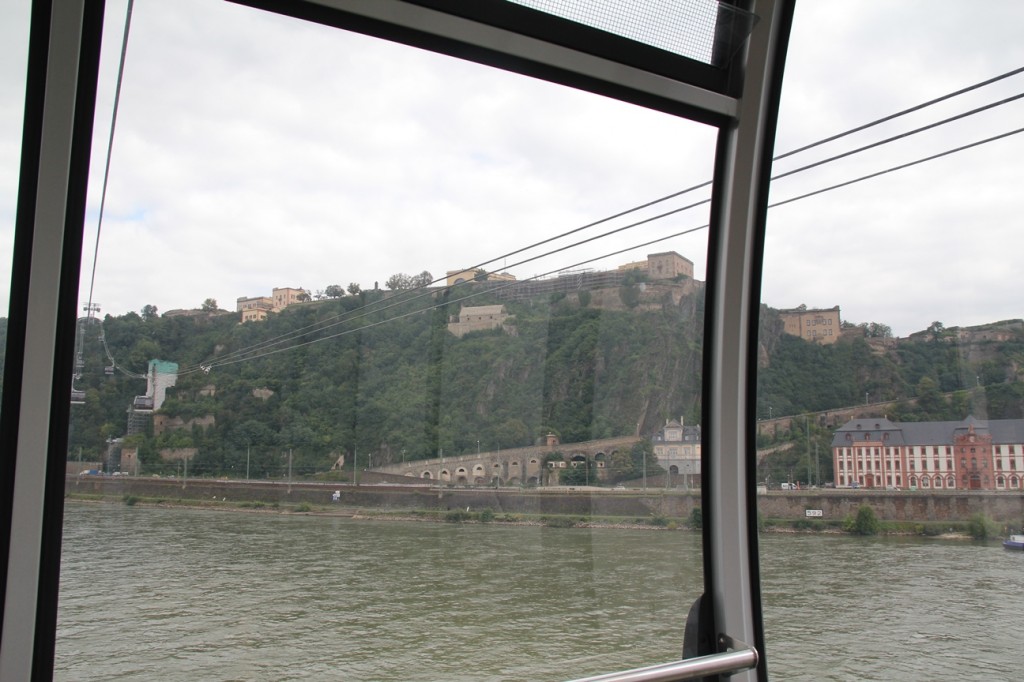 I was inspired by Ehrenbreitstien for several reasons. The first is that its presence over Koblez is impossible to ignore. Whether you are taking a stroll along the river, or just driving through you can't help but notice it. I wanted to add the same feeling to the prison in my novel. It sits up high on a hill, and while the town knows that has always been there, they don't like to talk about it much. For my poor character who is stuck inside, all he can see from the yard is a great stone wall, sky, and the tips of trees bending in the breeze.
As I walked through, we came across huge walls that served as defense points. If attacked, the men would retreat beyond them to prevent the enemy from advancing. It made me think that if a prison were to have the same design, any prisoner who made it past the first wall, would be confronted with a second, third, even fourth. It would make any escape plan much more complex (as if breaking into or out of a prison isn't already).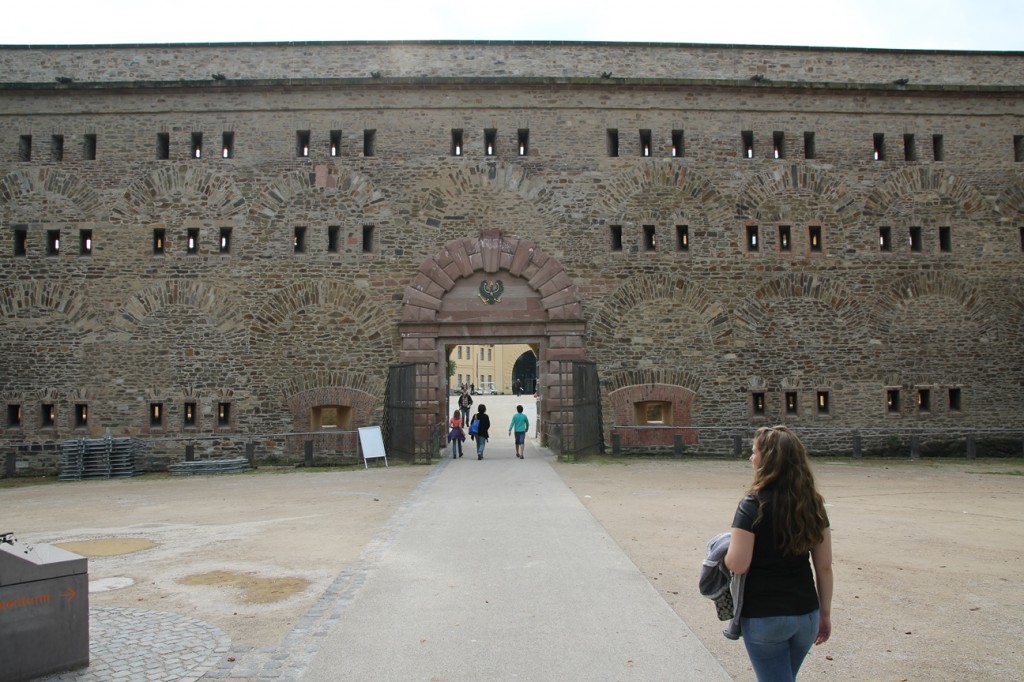 I can't tell you how much my visit to Coudenberg Palace, the Tate and Ehrenbreitstien really helped to make the prison come alive in my mind. Combining elements from both the Tate and Ehrenbreitstien really helped to shape how it looks and feels to the townsfolk, as well as to the prisoners themselves. Coudenberg Palace gave me the creepy elements I needed for the basement of the prison, and the oppressing sense of hopelessness my character feels.
If you're looking to give what I've done a try, but aren't too keen on travelling, don't worry. Inspiration is all around you. Searching for images online is another way to immerse yourself in a location, and you don't even have to leave the comfort of your home! Alternatively, if you look hard enough, I'm sure that you can find local buildings, parks, or even rooms that will invoke your writing senses.
The following two tabs change content below.
Crystal Bourque
Crystal Bourque is an up and coming, new adult, urban fantasy author. She is obsessed with all things fantastical, so much so that she has a recurring dream about being a princess with a sword. When she's not busy writing, she loves trying new recipes, plotting her next travel destination, and singing loudly.
Latest posts by Crystal Bourque (see all)