An Interview with Carrie Oreskovich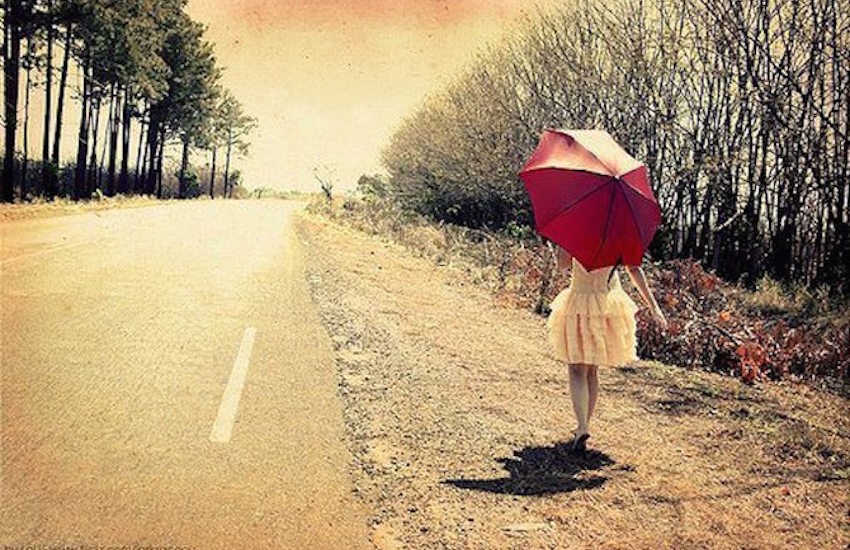 I took a novel writing course a few years ago. When it came to an end, quite a few students from the class formed a writing group. We would meet every other week or so, critique chapters, and offer writing encouragement. It was my first writing group. Despite the  fact that we get together much less often these days, I always think of this group with great fondness.
Carrie Oreskovich is one of these wonderful people.
When we first met, I was blown away to discover her love for reading and writing non-fiction. I am the complete opposite as I am obsessed with fiction. While I've attempted to step out of my comfort zone and read non-fiction, aside from blogging, I can't quite get there when it comes to the writing part.
I decided I needed to know more about the genre, and asked Carrie if she would be willing to answer some questions. She was kind enough to say yes!
Q: Can you tell us a little bit about yourself and what you write?
My father is a writer, so I went into business.
Makes sense right? Doing the opposite of what you grew up around. But while my day job pays the essential bills, my passions lie in food, travel, wine, running, curiosities and of course writing. My brain is constantly churning, turning every moment into a story.
I mainly write creative non-fiction.  Creative not in that it's untrue, but that it is sometimes manipulated to fit a compelling story arc or to add a bit of "color" to dialogue in order to captivate the reader.
Q: What are you currently working on?
I am currently working on a creative non-fiction with the working title "I Love Here".  Think of a combination of Bridget Jones in Japan, with the insight of Elizabeth Gilbert in Eat, Pray, Love. It's a coming-of-age story based on the year that I ran away from a life I thought I hated, to try out a new life in Osaka, Japan, only to find that wherever you go, there you are.  Written in a quirky voice, set against the amazing backdrop of Japan, it will hopefully provide an entertaining and insightful read.
Q: What is it about writing non-fiction that inspires you?
Life is so complicated.  Truth is stranger than fiction as Mr. Twain once said.  I love exploring our journey toward self-awareness and finding our place and purpose in this world.  People say it's all been done, but I never tire of reading about other people's coming-of-age moments in interesting locales.  I personally prefer to read memoirs from real people.  No name-drops or guaranteed happy ever after.  I like when they end somewhere in between: still on the journey, in the pursuit of happiness. So I keep that as my inspiration
Q: Can you tell us about your writing process?
Writing requires that you suspend disbelief. If you think about it too much, about the chances of success and all of that, then you will never get on with it.  So a lot of my writing time is spent reminding myself of this.  I'll often start by giving myself short time limits just to get the process started and thankfully this usually expands into bigger chunks of time once I've sat myself down.
When inspiration strikes, I keep notes or voice memos on my phone.  I use iCloud to develop story notes from wherever I am. My first drafts are never difficult. I am full of flowery words (not always great words, but lots of them).  When writing my first draft I would either wake up an hour early or go to a coffee shop before going home for an hour.  It was in these relatively consistent hour-long chunks that it all got done.
Because I write so much, editing is always where I run into trouble.  I get so attached to every last word. It's a struggle, made easier through intense weekend writing retreats where the only focus is to read and edit a certain aspect of the piece, and through the use of Scrivener to organize the novel and make it all work.
Q: Do you see yourself writing in a different genre in the future?
I envy those who can write fiction.  It's a true talent who can make people care about something that never happened or characters that never existed.  It takes a lot of confidence to believe someone will be interested in a made-up story.  At least when writing about my own life, it actually happened, I own it.  Whether you find it interesting or not, I did not make it up.  So I would love to try my hand at real fiction and see what I can come up with!
Q: I really enjoy reading your blog, Girl with the Red Umbrella. Is there a story behind the name?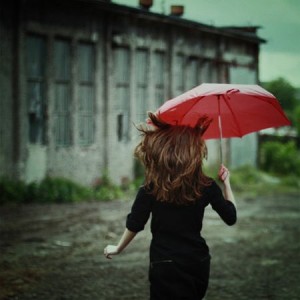 Before I went to Japan, I used to have a dream (or daydream…I'm not quite sure which) where I would be walking along a grey and rainy street in Tokyo with a red umbrella. That image became a reality (with the red umbrella and all) twice while in Japan, in moments where I felt happy and complete and like I was in exactly the right place at the right time. As a result, the red umbrella represents the realization of a dream and the wisdom of trusting your instincts and doing what feels right. The blog right now just centers on my journey: through the writing process; through major insights or life events; and my travels across the globe.
(You can find Carrie's blog here!)
Do you have any questions for Carrie? Let her know in the comments below!
The following two tabs change content below.
Crystal Bourque
Crystal Bourque is an up and coming, new adult, urban fantasy author. She is obsessed with all things fantastical, so much so that she has a recurring dream about being a princess with a sword. When she's not busy writing, she loves trying new recipes, plotting her next travel destination, and singing loudly.
Latest posts by Crystal Bourque (see all)
One response to "An Interview with Carrie Oreskovich"