An Interview with Sandra Cunha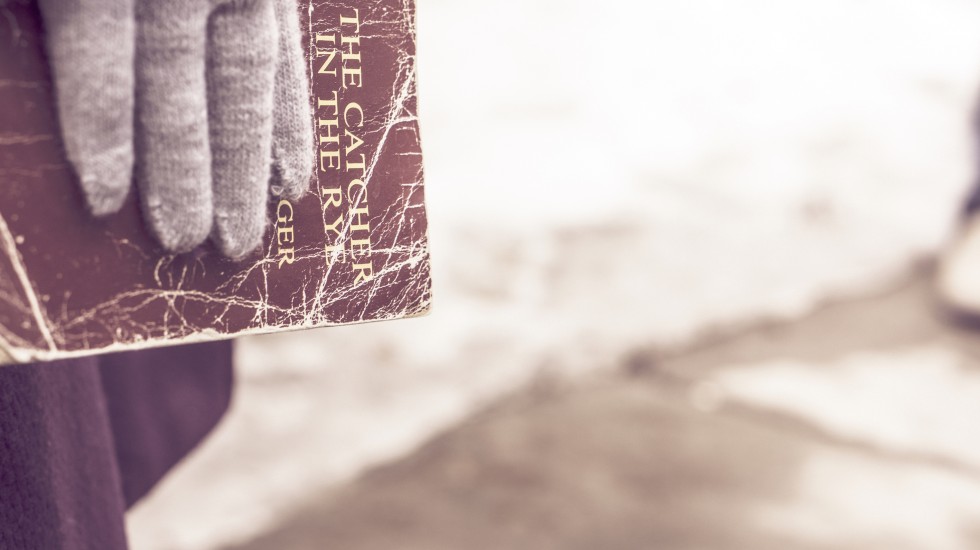 In January, Goldilocks & the 3 Cares featured a novella called, Erin, Girl (click here to check out the episode). What I loved most about the book was how funny and relatable the main character is, despite the fact that she gets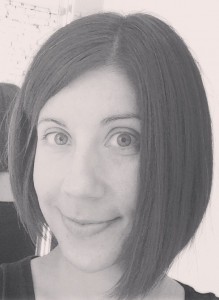 herself into some pretty silly situations. I also loved how tightly constructed it was. It left me wanting more!
I enjoyed reading about Erin and her adventures so much that I found myself wondering about the author, Sandra Cunha's writing process and what she plans on publishing next. I reached out, asked if she would be willing to answer a few questions, and was very excited when she agreed.
Q: Welcome to Everything's Temporary, Sandra! Can you tell us a little bit about yourself?
I'm an indie author slash professional job-hopper who currently lives in Waterloo, Ontario. I self-published my first book, Erin, Girl: A Novella, late last year. And even though it's a short book, it took me more than eight years to write!
Q: Your novel, Erin, Girl, is set in Toronto. What were some of the challenges in writing for such a specific location?
The biggest challenge was realizing my readers may not be as familiar with Toronto as I am, having lived there on and off for twelve years. So I had to make sure I described something like the underground path or Yorkville in a way that readers would get a sense of what it was like, even if they've never been there. But I really wanted to showcase Toronto. There are so many novels set in New York City or London or Paris—I wanted Toronto to be one of the characters in the book.
Q: What aspect of writing do you find the most difficult (dialogue, setting, character…), and what exercises do you use to make that element stronger?
The hardest part for me is the getting my butt in a chair and actually writing. Which is sort-of-kind-of the most important part. I suffer from extreme forms of procrastination and resistance. When I finally got serious about completing the first draft of Erin, Girl, I followed the guidance of The 90-Day Novel by Alan Watt. It was like having a writing coach, pushing me forward each day. I highly recommend that book for anyone that is having a hard time completing the first draft of his or her novel.
Q: Do you have a writing schedule? (When is your favorite time to write?)
Um, no. I want to have a writing schedule, but it hasn't worked out. Sometimes I prefer writing in the morning, sometimes in the afternoon, and sometimes at night. I blame it on being a Gemini. For a while, I favored writing in the afternoons in a cafe. But lately, I've been writing in the mornings at home. If I can motivate myself to write for at least an hour a day, I'll take it . . . whatever time that happens to be. I do find that I spend a lot of time writing in my mind. I work things out as I'm going about my day or when I'm out for a walk. This can be awkward because sometimes I'll randomly start laughing to myself in public when I've thought of something funny to include in a scene.
Q: What inspired you to write Erin, Girl?
I worked w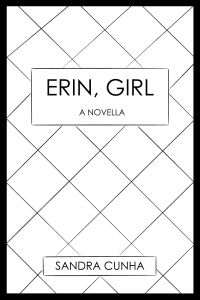 ith a guy once that was selling stuff on eBay on the side from his office job. So I kept that at the back of my mind. I also didn't enjoy my cubicle jobs very much and was always looking for a way out. I knew I couldn't be the only one. But what would it take for me to leave my job? Or for someone else? It'd have to be something worthwhile in order to take the plunge. At first, Erin, Girl was just about a bored office worker who wants to buy an expensive bag and starts a business from her cubicle to raise the money. But that seemed superficial in many ways.  So I added the element of dealing with loss by making the bag a vintage Chanel 2.55 that previously belonged to her mother. My mom passed away almost ten years ago, so I know how hard it is to let go of something you love with all your heart.
Q: What are you working on next?
Originally, Erin, Girl was meant to be a standalone book. But when I got to the end, I felt there was more to learn about Erin and her sister, Betty, so I'm writing a sequel. Erin will be getting herself into some more crazy shenanigans!
To find out more about Sandra, head on over to her website: www.sandracunha.com. Erin, Girl is available for purchase on Amazon and Kobo 
The following two tabs change content below.
Crystal Bourque
Crystal Bourque is an up and coming, new adult, urban fantasy author. She is obsessed with all things fantastical, so much so that she has a recurring dream about being a princess with a sword. When she's not busy writing, she loves trying new recipes, plotting her next travel destination, and singing loudly.
Latest posts by Crystal Bourque (see all)