Whiskey Sour by JA Konrath
This week we read Whiskey Sour by JA Konrath. We discuss how to make a cliché an un-cliché, bad guys just being bad guys, and what happens to Crystal when Andrew interrupts. Enjoy.
Buy the book!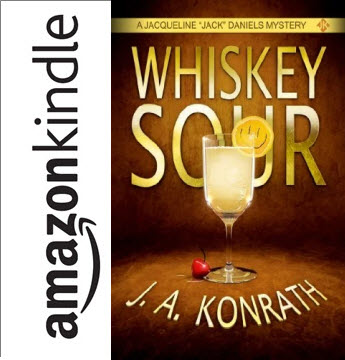 The following two tabs change content below.
Andrew has worked in sales and management for more than a decade. His favorite books include Star Wars "Hier to the Empire" trilogy by Timothy Zahn, "Raw Shark Texts" by Stephen Hall, "7 Habits of Highly Effective People" by Stephen Covey, and "Paris 1919" by Margaret Macmillan. "No plan survives first contact" - paraphrased from Helmuth von Moltke.
Latest posts by Andrew Gaudet (see all)