An Interview with David Antocci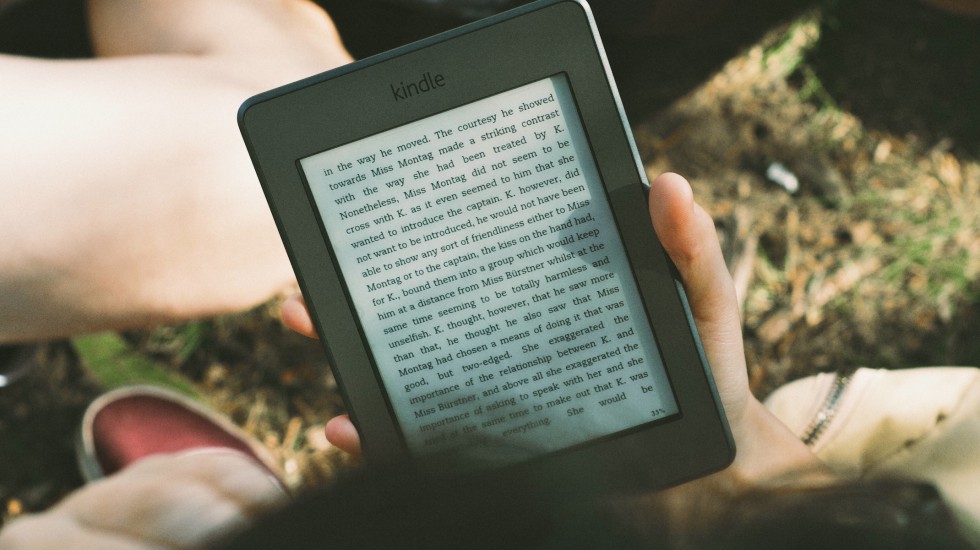 On Facebook, I am part of a group called 10 Minute Novelists. It's got an incredible number of followers, but it never leaves me feeling overwhelmed. I think it's because it's full of wonderful people who want nothing more than to support, share and get to know others who love to do what they do: write.
So when I reached out to see if anyone would be interested in participating in my interview series, it wasn't a surprise when I got a response from someone willing to help!
David Antocci is a noted wordsmith, blogger and author. His series, ESCAPE has been described as "a fascinating tale of action mixed with imagination" – The Prometheus Review, not to mention, "Antocci has crafted a mounting arpeggio of blood-curdling suspense, mitigated sufficiently by what ever sense of romance the two main characters could scrape from the bottom of their situation, resulting in an unforgettable, entertaining roller-coaster ride!" – The New York Book Pundit
I know. Sounds awesome right? Keep reading to find out more about David and why he writes!
*****
Q: Welcome to Everything's Temporary, David! Can you tell us a little about yourself?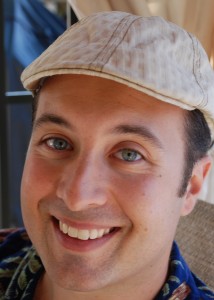 I never know how to answer this question. I love music and theatre, having spent most of my lifetime studying both. I love exercise and the outdoors. I love writing, of course, as well as reading. Though I love nothing more than my children. I spend the vast majority of my time as a real life Mr. Mom, and find time to run a business, hold down an office job in the evening, and do a little writing here and there when I can.
Q: Why do you write?
Well, the first part of it is the boring and stereotypical "I've always loved to write." But it's true. I've been writing fiction ever since I can remember. I do it because I love to entertain and tell stories. Why I got into novel writing is slightly more interesting. I went to school and got my bachelor's degree in Theatre, only to realize near the end of my studies that I didn't care for New York City, nor did I want to spend my life on the road touring – settling down and having a family was very important to me. So, I should be a theatre teacher right? Well – and I know this will come as a shock – there is not a highdemand for theatre arts teachers. So despite having spent my days at university studyingstagecraft and directing, I have made my career in a very drab cubical doing office work. With the schedule I've maintained, it has been impossible to find my way to the stage.However at some point seven or eight years ago it occurred to me that writing a novel is not all that different from my true passion; the theater. Only in the case of novel writing, I'm not just writing a script. I'm also building the sets, designing the costumes, doing intense character work, etc., but I'm doing all of this with words. Novel writing really has combined my love of writing with my love of theater. Many readers have commented that my work is very theatrical and that my books read more as movies than anything else. There's a pretty good reason why.
Q: What does your writing process look like from start to finish?
I'm 100% a planner, and my writing is no different. The beginning of the process is very heavy on the planning. By the time I sit down to the business of actually writing the novel, I have an exquisitely detailed 40-page outline breaking the entire book down by chapter, scenes, and beats. Through the real meat of the writing process, I never know what kind of time I'm going to have to work on it. I may have four hours on a Sunday afternoon to hole up with a coffee and my MacBook, but more often than not I have ten minutes to an hour here and there, and sometimes go days without being able to write. Because of this, the outline is indispensable for me. It allows me to pick up right where I left off without having to give a second thought as to where I am or what comes next.
Q: What does your writing space look like?
 I have a few writing spaces, none of them glamorous. My usual is sitting at the island in my kitchen, this is probably where 90% of my writing is done. It's just me, my laptop, and a tea most of the time. I like the kitchen because it's the brightest room in the house, however this time of year the granite countertop is freezing, so I'm typing this sitting in front of the fire in the living room. My favorite writing space, however, is a table in the back corner of the local bookstore's coffee shop. Something about the smell of books, blended with the smell of coffee, is very inspiring.
Q: What inspired you to write the first book in your series, Escape?
I hate reality television, and was thinking about what ridiculous lengths we might go to in the future for these type of shows, and wanted to write a book about it. However  I didn't want the book to be about the show, I wanted it to be about one particular person on the show, and to expand far beyond the confines of the show. Some reviewers have been really taken aback by the premise of the show, but really, I don't think it's that far off from where we could be in 20 years. I won't say much more as I don't want to completely spoil the story.
Q: What was the hardest part for you to write?
 The sex scene, hands down. You would think, "Hey, two great things that I enjoy, sex and writing!" but it was actually very uncomfortable for me. It was put in on the suggestions of all of my beta-readers who insisted that it was necessary. My editor agreed. My betas said, "How can you get into such detail with every aspect of the book, but only hint at sex?" Everyone says it's really good, but honestly, I think the book would be fine without it. It makes me so uncomfortable in fact that I haven't ruled out removing it from the book eventually – despite that it's been out for 2 years now!
Q: What are you working on now?
With the ESCAPE trilogy complete, I've already begun work on my next series. I haven't announced it yet, so don't want to give away too much, but I will say that it's not a trilogy. Instead, it's going to be an open series without a set ending, more like the detective novels I've loved since grade school. I'll also tell you that my readers have already met the main character in the ESCAPE novels.
 Do you have a question for David? Let him know in the comments below!
The following two tabs change content below.
Crystal Bourque
Crystal Bourque is an up and coming, new adult, urban fantasy author. She is obsessed with all things fantastical, so much so that she has a recurring dream about being a princess with a sword. When she's not busy writing, she loves trying new recipes, plotting her next travel destination, and singing loudly.
Latest posts by Crystal Bourque (see all)
2 responses to "An Interview with David Antocci"