ELLE RUSH: Why Romance?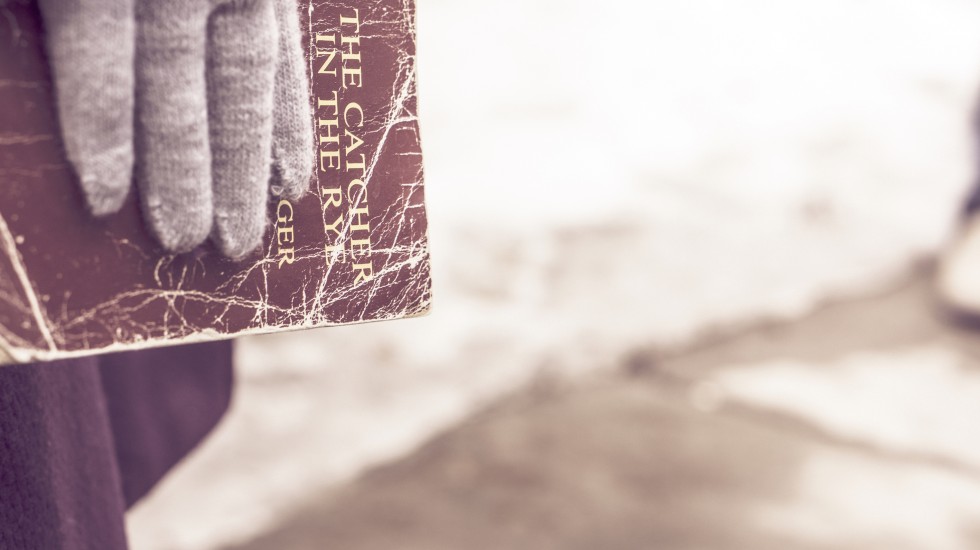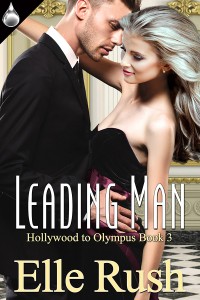 Elle Rush is a romance author from Winnipeg, Manitoba, Canada. When she's not travelling, she's hard at work writing her contemporary romances which are set all over the world. Elle has studied half a dozen languages and has flunked poetry in every single one of them. She also has mild addictions to tea, cookbooks and the sci-fi channel.
You might also remember her from the fun interview we did towards the beginning of last year.
She has recently released, LEADING MAN, the third and final instalment of her Hollywood to Olympus series.
In this book, our leading man is Nick, who is in desperate need of a dance instructor to help him with his new role and Ashleigh seems perfect. Their relationship quickly heats up … on the dance floor and between the sheets. But when Nick learns about Ashleigh's connection with his ex-girlfriend, he wonders if their relationship is real or staged.
I'm always curious to know why writers choose to write in a particular genre, and asked Elle why she loves writing romance. She was kind enough to provide her answer in the form of a post, one that I am excited to share with you today!
***
"Why are you reading a romance?"
That was me, fifteen years ago.
A friend at work pulled out a romance novel and for the life of me I couldn't understand why. (I was a hard-core mystery and thriller reader.) I'd appropriated a few of my mother's Harlequin Presents as a teenager and, while I liked the kissy parts, they all seemed the same so I wrote off romances as a whole. Obviously, nobody with discerning taste in books would want to read such a simple love story when they could reading about the highly intellectual takedown of a villain about to start WWIII.
Fifteen years later I was headed out on a vacation with no books in sight, so I bought a couple of Kresley Cole books while I waited in line at Safeway. And the rest was history.
Romances have evolved since Harlequins of old. Don't get me wrong – I still read Harlequin romances – but they are no longer the only option. Whether you like historical, present day or futuristic settings for your love story, or want humans, werewolves or aliens, you now can find your heroes and heroines of choice out there. You can get them in hardback, paperback, e-book and audio formats.
I didn't understand as a teenager that the love part was the most important part of a romance. The rest is window dressing for the emotional journey from two (or more) single people to a couple (or more) with a future together. All the variations allow readers to find characters they can relate to, or wish they could relate to. Romance is also escapism. While it's nice to fantasize, nobody truly expects to find their own billionaire werewolf motorcycle club president boyfriend. They really only want a reminder that it's possible to be swept off their feet at all. The entire genre has one rule: and they all lived happily ever after. It's that simple and that complicated.
I still hear, "Why do you write romance? Why don't you write a real book?" I respond with my own question. "What about romance don't you consider real? It can't be the grammar or vocabulary because all authors use the same rules and spelling. It can't be tropes unless you also feel mysteries have too many dead bodies or science fiction has too many spaceships. Romances can have all of the same themes as literary works, from coping with alcoholism to finding oneself to dealing with the loss of a loved one. How do you define real?"
Now I have a bit of a reverse problem. I love romance more than all other genres (including my formerly beloved mysteries and thrillers) so I'm making an effort to read outside my preferred comfort zone. And I'm finding some great new authors. If you want to expand your reading horizons into the romance genre, feel free to contact me and I'll give you some recommendations.
You can follow Elle Rush at www.ellerush.com or on Pinterest, Facebook and Twitter, and keep up with her free newsletter.
LEADING MAN is available at the following links:
Amazon.com / Liquid Silver Books / Kobo / iTunes / B&N / Google Play
The following two tabs change content below.
Crystal Bourque
Crystal Bourque is an up and coming, new adult, urban fantasy author. She is obsessed with all things fantastical, so much so that she has a recurring dream about being a princess with a sword. When she's not busy writing, she loves trying new recipes, plotting her next travel destination, and singing loudly.
Latest posts by Crystal Bourque (see all)
3 responses to "ELLE RUSH: Why Romance?"