An Interview with JH Moncrieff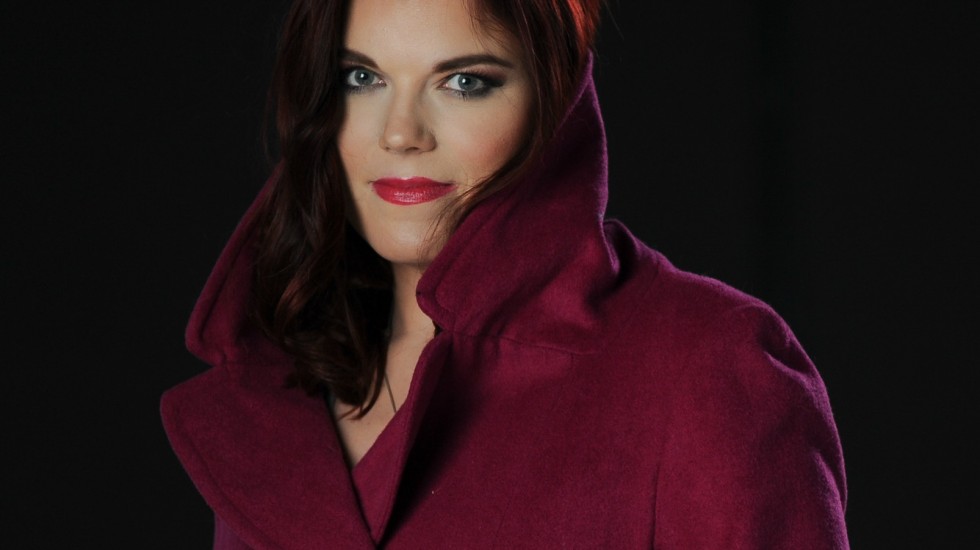 I met JH Moncrieff over two years ago at a writer's conference in Surrey, BC. I had signed up for a master class with the one and only, Jack Whyte, where my writing would be read and critiqued in front of strangers. I was already nervous, but when I entered the room, I remember asking myself, "What were you thinking?!"
Luckily, I spotted a woman with gorgeous red hair sitting in the third row. I decided to be brave, sat down beside her, and said hello. Together, we made it through, and both received some great feedback.
The rest, as they say, is history!
JH Moncrieff is not only a wonderful friend, she is also an incredible horror writer. Her words have  a way of keeping you on the edge of your seat, wondering what the hell will happen next, while her characters simply leap off the page. If you want a sample of her work, check out her website. She is currently doing an A-Z blog series on all things spooky (just remember to read with the light on!).
Her novella, The Bear Who Wouldn't Leave will be available in May. If the title doesn't give you an idea of how creepy it will be, check out the book trailer:
While you're shaking off those goosebumps, read on! I asked JH Moncrieff some questions about why she she writes, and she was gracious enough to answer.
***
Q: Can you tell us a little bit about yourself?
I'm not dark; I just write that way. Even though I have an intense interest in unsolved mysteries, serial killers, and the supernatural, I also love bubble baths, animals, and putting as much positivity into the world as I possibly can. I'm very even-tempered, but to be honest, muay thai kickboxing is probably the only reason I stay that way. I'm also an avid world traveler. This year I'll visit Maui, Romania, and Greece…who knows where else?
Q: Why do you write?
I've written books since I learned to pick up a crayon. Maybe it's a compulsion; maybe it's a calling–it's just something I've always done.
Q: Where is your favourite place to write?
My absolute favourite place to write would be on a deck overlooking the ocean. Until I find my island home, I have to content myself with my couch. All three cats and a space heater are usually nearby.
Q: What element of writing do you find you focus on the most (Character? Description? Places?) and why?
My novels and stories begin with a general idea and a character. The character starts talking, and I write down what he or she says. How my stories end surprises me as much as anyone. Since I'm an organic writer who doesn't outline, I don't intentionally focus on one aspect or another, but character is very much key for me. And in my last novel, setting played a huge role, as it takes place in China.
I have noticed reoccurring themes in my work. My protagonists usually go on a journey of some kind–a mental/emotional journey, but also a physical one. And human rights almost always play a huge role in my writing.
Q: Can you tell us a little bit about your writing process?
I always burn a scented candle while I write…it's become a ritual. And I do all my writing in one sitting per day, whether it's for a certain amount of time or a certain number of words. Now that I'm participating in Camp NaNoWriMo, my goal is 2,000 words per day, which usually takes me 90 minutes. I try to take weekends off, but not during NaNoWriMo. I used to hate NaNoWriMo, but now I love it. It's a great way to get into the habit of writing everyday.
During my first NaNo, I did endure one 12,000-word writing session in order to "win." That was pretty nasty!
What inspired The Bear Who Wouldn't Leave?
When I heard Samhain Horror was calling for novellas about childhood fears, I was excited because I thought it would be a really fun theme to explore. I've always loved stories about cursed toys, so that was the direction I took, although my story has a twist. Is the bear really evil, or do Josh's reactions to the bear dictate what happens in the story? It's up to the reader, but I had a good time playing with the idea of our xenophobia and how these irrational fears shape the world we live in.
Q: What was the hardest part to write and why?
The Bear Who Wouldn't Leave got much darker than I ever expected. I was afraid it would be too dark for Samhain. The relationship between Josh and his stepfather gets quite ugly, and that was difficult to write at times because I suffer emotionally when my protagonist suffers in a novel. They are real people to me.
Q: What are you working on now?
 Have a question? Ask in the comments below!
The following two tabs change content below.
Crystal Bourque
Crystal Bourque is an up and coming, new adult, urban fantasy author. She is obsessed with all things fantastical, so much so that she has a recurring dream about being a princess with a sword. When she's not busy writing, she loves trying new recipes, plotting her next travel destination, and singing loudly.
Latest posts by Crystal Bourque (see all)
8 responses to "An Interview with JH Moncrieff"